Welcome to Decatur Central High School
Home of the HAWKS!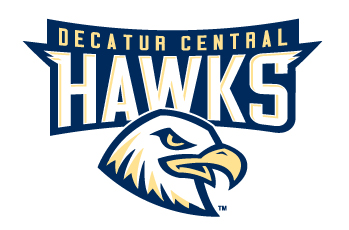 | | | |
| --- | --- | --- |
| Mission | Vision | Excellence in education |
| Students, staff, parents and community are empowered to achieve excellence | To promote continuous personal growth for all, the MSD of Decatur Township is committed to being learner centered. Learning occurs in a safe, respectful and caring environment with high expectations for everyone. To meet the academic, social, emotional, physical, and developmental needs of all learners, we are committed to building relationships that foster collaboration and empowerment. | Achieved through learning and relationships |

Decatur Central will host Small Learning Community (SLC) Open House events for Middle School families:
December 4 from 6-8 p.m.
This is a great opportunity for Middle School students and families to learn about each SLC in order to make an informed decision regarding which SLC to apply. DCHS is excited to meet the new, Freshman class. Go Hawks!
The Choice Academy, in partnership with Green Wave Computer Recycling of Indianapolis, will hold an electronics drive on December 4 from 6-8pm, in conjunction with the Open House event! Drop off your old electronics at the front entrance, door #1. We thank you for helping us share our focus of environmental responsibility! (We are also collecting used phone books for recycling as well!) Click here to see a list of accepted electronics!
Photo of the Week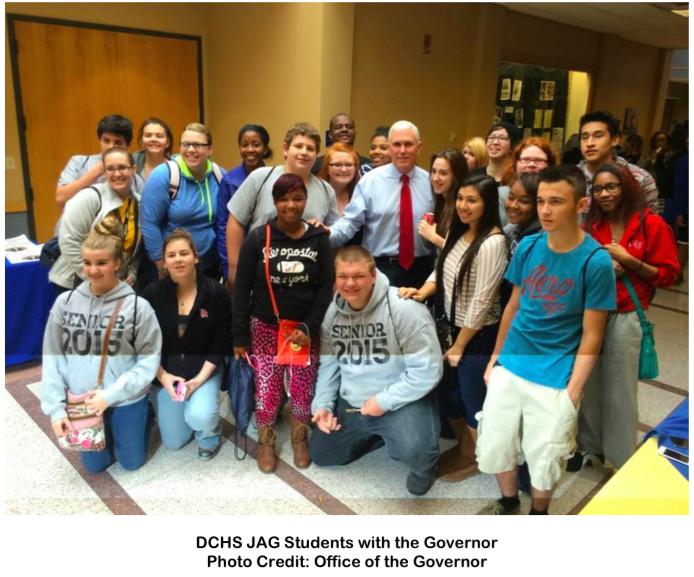 Students, if you have not signed up for your free school Gaggle email account, please take a moment to do so. The Gaggle link is on the Media Center webpage. Now you will have your own, professional email! Coming soon: Gaggle email trivia contest! Win gift cards by answering trivia questions from your Gaggle account. The trivia contest will begin after the Thanksgiving break.
It is GREAT to be a Decatur Central HAWK!
Announcements:

Attention Seniors: Any senior who would like to be enrolled in an Ivy Tech dual credit class for second semester needs to see Mrs. Wilson in the front office to complete an application. The deadline is December 12. This includes students CURRENTLY taking Ivy Tech classes.
The Choice Academy is collecting used phone books for recycling. Please help to share the focus upon environmental responsibility by bringing in any used phone books you may find.

The DCHS Fine Arts Department presents the Holiday Spectacular! On December 11 and 12 at 7:00 p.m. in the DCHS auditorium, be dazzled by performances from all DC choirs, bands, theater students, dance, and guard performers. What a show!
Academic Teams call-out during STAR and lunch on Thursday November 20 in room 318E. Decatur Central has teams in English, Math, Science, Social Studies and Fine Arts. If you would like to participate, but cannot make the meeting, see Mr. Berg in 318E.

The DCHS Show Choirs are sponsoring a raffle to raise money for our upcoming trip to Branson, MO. The Grand Prize is a $200 Visa gift card! There will also be 2nd and 3rd place prizes. Raffle tickets are $1 each and are available from any Show Choir member. The drawing will be held on the second evening of the Holiday Spectacular (Friday, 12/12). You do NOT need to be present to win.
National Honor Society will be hosting the Novemberfest dance marathon on November 22 and 23 from 6 p.m. - 6 p.m. - 24 hours of dancing! All proceeds go to families in need around Christmas time. More info to come!