Welcome to Decatur Central High School
Home of the HAWKS!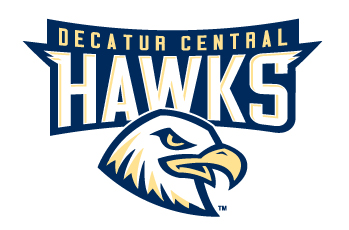 | | | |
| --- | --- | --- |
| Mission | Vision | Excellence in education |
| Students, staff, parents and community are empowered to achieve excellence | To promote continuous personal growth for all, the MSD of Decatur Township is committed to being learner centered. Learning occurs in a safe, respectful and caring environment with high expectations for everyone. To meet the academic, social, emotional, physical, and developmental needs of all learners, we are committed to building relationships that foster collaboration and empowerment. | Achieved through learning and relationships |
Photo of the Week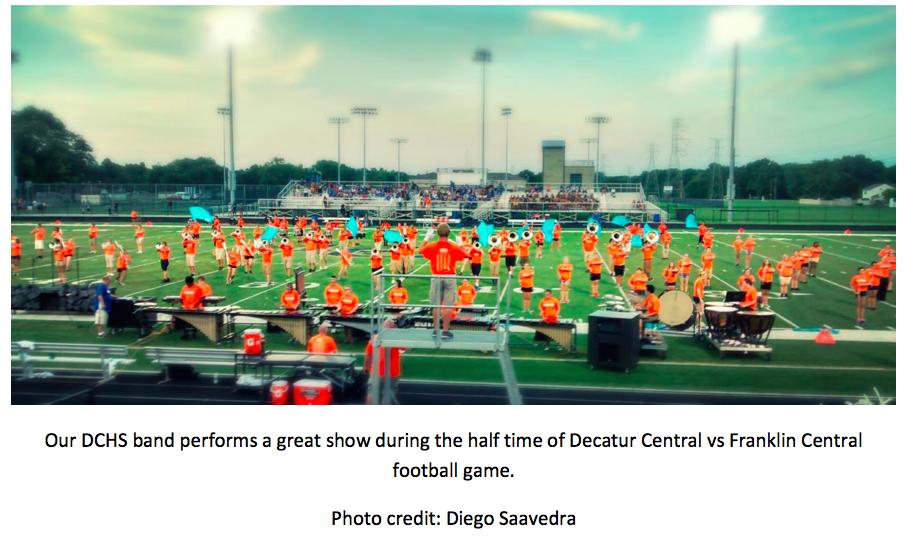 Announcements

Talent show tryouts are September 10th The deadline to turn in your application is Sept. 5th. Pick up an appoication in Mrs. Chandler's room - 204 ICE
September 12 is the SAT registration deadline for October 11 test date.
School picture re-take will be October 8th.

It is POWDER PUFF TIME!!! Girl interested in playing in the big game - this is for you: Shirts will be sold next week Tuesday-Friday (Sept. 2-5) before and after school in Room 300E and, during lunch. See Miss Hart. If you are wanting to play in the Powder Puff game YOU MUST buy a shirt. Shirts cost $12. The Powder Puff game will be on Sept. 17th at 7:00pm. Admission to the game is FREE if you are wearing 2014 Powder Puff shirt. Any questions see Miss Hart
Representatives from a variety of colleges will be coming to DC. Go to the Student Services page to learn more and see your counselor if you have questions.
College Fair and Financial Aid Night: September 22, 5:30 - 7:30 p.m.
Show Choir Mattress Sale Fundraiser: September 6 in the cafeteria
Attention Seniors-Follow the Senior class Twitter at dc_2015seniors to get updated info and news about all things DC Senior!
The senior class will be selling these t-shirts September 2 - 5 ONLY. Cost? $10. Purchase the t-shirts from Mrs. Wilson or Mr. Dixon.
Buy your PRE-SALE Varsity football game tickets & season passes in the Spirit Shop FRIDAY during lunch shifts OR all day in the athletic office! Single admission tickets are $5, adult passes are $75, student passes are $50, and returning Letter Winner passes are $30!

Blood Drive - September 5. Click the link for more info.
The Decatur Township Educational Foundation is hosting a Log House Run 5k the weekend of Homecoming (September 20). There will also be a 1K Fun Run for children. The proceeds from this run will help fund our small grant program, which in turn directly benefits the students of Decatur Township.
Please see the flyer attached in the event forms section of the website for more information.
Come run with us!! Register at www.dtef.net.
The DCHS PTSA Holiday Craft Fair will be held November 1st from 9 am – 3 pm. Booth space is available for $50 or $25 for school

clubs/organizations/athletic teams. Reserve your space today! Click here to download this year's registration application.
The Spirit Shop will be open on Fridays during lunch! New items arriving daily!! Get your Hawk Spirit On!!